Tran Tran Clown Festival Fuerteventura
Have you ever been in Fuerteventura when the Tran Tran clown festival (Festival de Payasos) was on? No, well let me tell you, it's amazing, and one of the biggest in Europe. The streets are lined with hundreds of energetic clowns all parading around with horns, whistles and enormous feet.
We arrived in Gran Tarajal in Fuerteventura where the clown festival was taking place on a Saturday, the second day of the festival. Its held yearly and brings thousands of visitors from all over.
The event is stretched over three days from 21st until the 23rd of September, each day is packed with different shows, acrobatics, kids activities and also a mini fairground.
We found a corner to stand and watch the whole parade, we thought we would film it so we can have a reminder of all the fun once it was all over.
Every local was out in the street and hanging out of their home windows enjoying the vibe the clowns brought. Every child had a huge red nose and a bright red tutu to match, truly adorable.
Anyone can join in with the event, which we thought was great. If you want to throw your clown kit on then you can for three days a year, or many more if you're into dressing up.
This was the 8th edition and was to be celebrated over three days from 10 am until 11 pm.
The town of Gran Tarajal where the festival was being held is a small yet very generous place that has everything to hand.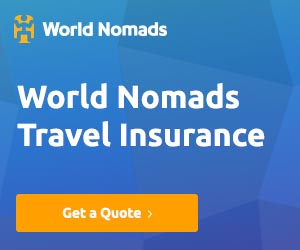 The beach is really large at around 600 metres with gleamy volcanic sand and is accompanied by huge rock formations that are very picturesque.
You have many a cosy restaurant or cafe to choose from if you're feeling a little hungry or thirsty from all the excitement, they're all conveniently situated along the promenade, you can sit and relax with a glass of vino and some Spanish Canarian potatoes.
Outside the restaurants you have lots of seating, you can sit comfortably in the sun whilst watching the sea and the entertainment go by. The menus are very extensive in these restaurants, they cater for all tastes, Paella being top of the list for most.
Gran Tarajal is only a 30-minute drive from Caleta De Fuste, it's easy to find and is relatively quiet, so if you prefer a stroll around without fighting for an ice cream then this is your place.
If you go to the event you will get a programme so you don't miss out on any acts that are carried out throughout the whole day. The children get stuck in and go up on stage singing and dancing, their a true delight to watch.
After watching the parade go around the town we headed over to the acrobatics show that started early on in the evening. The acts were several girls doing different acrobatic moves in the air on rings, we loved every second of it, they really knew how to capture an audience. the air was full of cheer with every spin, it was just magical.
Our experience at the clown festival was fantastic. The amount of entertainment is unreal, we spent hours going from one show to another.
One of our favourites was the fire show, the routine was well planned and showed lots of skill when it came to the fire-breathing part.
The one thing we love about living in Fuerteventura is, there is always an event happening, they really do know how to entertain the locals and holidaymakers.
The joy that comes from seeing everybody joining in and laughing is priceless, the sun really shines on this awesome island. Next years Tran Tran event will be held between the 13th and 15th of September.
We hope you enjoyed our blog on the clown festival? Take a look at the video below and enjoy some of the festivals for yourself 🙂