Our Thailand Adventure Part 1
Thailand, what a wonderful place. We decided to check out the place that has so much life, love, adventure and excitement. We flew with Emirates, a truly fab airline that we can't really fault. We did Pitt stop in Dubai, and then we were off again. In all it was around 13 hours, then we finally arrived in Bangkok, the city of smiles.
You feel a little like a speck of dust when you're in the middle of this bustling city, streets go on for miles, traffic never stops, and the building's hold such beauty. You're surrounded by the true spirit.
Our first stay was at Prince Palace Hotel, it was four-star,  which upon arrival, looked a little manic with the markets right outside. We were extremely tired when we arrived so the chaos outside the hotel was not expected, we really needed to sleep.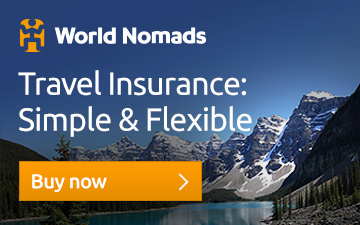 The Hotel was lovely, we wondered around making ourselves at home. The pool area was large which was good, they offer food and drinks at the bar alongside the pool, again, another plus.
Our room was a deluxe family suite, we had everything we needed, and the view was amazing, we could see for miles, as far as the Lebua Tower, another exciting moment of ours in Thailand its mentioned in part 2.
Our room was on the 26TH floor, no wonder we had a fab view. This hotel is great for large or small families and even couples, they cater for all. We stayed here for five nights, considering it was a four star the cost was very reasonable, costing us around 15808 Baht, which in English is around £359.
After a short nap and room service, we unpacked and headed out into the crazy city life, not knowing really what to expect, but needless to say, we loved it when we found it.
The feel when walking down the streets is worlds apart from seeing it on TV. It's true what they say, you have to see it, to be able to grasp the true sense of it. You can actually feel the excitement build in you as you venture into new towns, restaurants, shops and markets.
We headed down to Asiatique, an indoor and outdoor market, we weren't disappointed. The food was everywhere, insects, ice cream, chicken kebabs, pancakes, noodles, you're truly spoilt.
We did grab a few shots of the insects on offer, although we decided against them at that time, maybe tomorrow! When sightseeing, we love to get our NikonD3400 charged up alongside our GoPro Here 5. We take extra SDcards as you can guarantee on running out of space with so much to snap.
We use the Amazon SanDisk Extreme Pro card, it has 64GB of storage, its brilliant, it saves us swapping smaller storage cards all the time.
The shops are full of gifts and clothing, there are some really unique items, tiny Buddha's, pocket-size Temples to take home, hats to suit everyone, and not forgetting the technology, it's everywhere, so if your fed up with your phone, camera or even selfie stick, go grab yourself another, your spoilt for choice.
There were so much to see, the river boats are always busy, shipping people to different parts of the town. It's sometimes quicker we were told to grab a ride on one, as the streets in Bangkok are so congested, it is much quicker to go by boat.
But remember to cover your mouth as you ride it, the water isn't the cleanest, its best to avoid anything nasty flying in your mouth, as they are quite fast. (remember your jabs before arriving here).
The cost of the boats are around 10 to 20 Baht which in English is around 30/40 pence, and some were free, not bad at all we thought. And, who wouldn't want to experience a boat ride in Thailand?
The boats connect for a good few miles around Bangkok city, so your able to get around and sightsee that way quickly and cheaply. You are able to hop off at a few popular temples if that's your thing or carry on to more markets.
The boats are way cheaper than a taxi, you would have to haggle hard to get a cheap ride in a taxi or tuck tuck. As mentioned above it is much cheaper by boat, you will save massively, and if your a small family your gonna want to save every penny, and it's obviously much more fun!
The Thai people really do draw you in, making you feel welcome and are very good at grabbing your attention. And although we couldn't speak fluent Thai this didn't seem to bother them at all, a few head nods and a nice smile seemed to be just fine.
We did learn a few simple greetings before arriving, which we thought was nice and a little show of respect to them as well.
When travelling to Thailand, you really need to think about what you want to do before arriving, due to the fact that there is so much to see and do here you may become a little overwhelmed, and miss out on seeing something in particular, make a list, it worked well for us.
We decided to list down Temples, Markets, China Town and Malls, phew in five days, in Bangkok, yeah no worries, we had it covered.
Our trip right into the heart of Bangkok was a little exhaustive but definitely exciting. Sometimes it is hard to get to the exact point you want to be, due to the chaos.
Tuck Tucks and Taxis drop you a little out of the way at times, which then requires legwork in a very hot and humid city. Advice, take a map or use an online app such as Bangkok city guide map.
There are other alternatives like Here.com and Maps. Me which offer also offline maps that you can download at home. Tourism Authority of Thailand has published a number of apps, including a recent annotated "Thailand Tourism Map".
Transit Bangkok Thai from NAVITIME is an integrated transit map for Bangkok with travel time calculator, and also GrabTaxi can be handy if you are in an area where you cannot quickly flag down a moving metered taxi.
Or use the well-developed and efficient Skytrain, it will carry you just about anywhere you need to go to Bangkok. Tickets range from 15 Baht to 42 Baht (50p to 90p) depending on how far you are travelling.
When we finally arrived at the Mall, we were obviously hot and in need of a bathroom break. Siam Paragon (the mall) has everything you could possibly need. It's like looking into a sea of restaurants, shops and arcades.
We decided to check out the Aquarium on the bottom floor of the mall first of all. We got some fab shots of the sea life, there's so much to see and do, your kids will just love it here. The cost of the entrance isn't too bad, so splash out and enjoy.
Another favourite of ours was visiting China Town in the evening. This is definitely for you if you're a food lover and really connect with sheer life. This strip is covered in street food and obviously people.
From one end to the other, you can get your hands on BBQ Dumplings, Corn, Kebabs, Rice Dishes, Fish, Whole Pigs, Pad Thai, Noodles, Soups and so much more, it is very cheap, hence the crowds and the atmosphere is one of a kind.
Do not miss this place, if your travelling with children do keep them close, and keep your pockets free of phones and wallets, pickpockets are widely known in Thailand, so keep alert.
Well, we hope you have enjoyed a little snippet of Thailand. Keep your eyes open for Part 2, we will continue to share our Thailand adventures with you, it's going to be great, and thanks for reading.
Why not, when travelling invest in one of our favourite travelling companions, the Ultimate Outdoor Map Kit. It will save you from going around in circles and getting stressed out.
We love it the most due to the fact the Map Kit is easy to use small for travelling with and contains sample sheets of AdventurePaper, waterproof, tear-resistant printing media for creating durable maps at home. Also, the Ultimate Outdoor Map Kit is a retail exclusive product that provides outdoor enthusiasts a one-year pro membership to alltrails.com A 20% savings versus buying the membership online, what you waiting for, make life easy and fun!